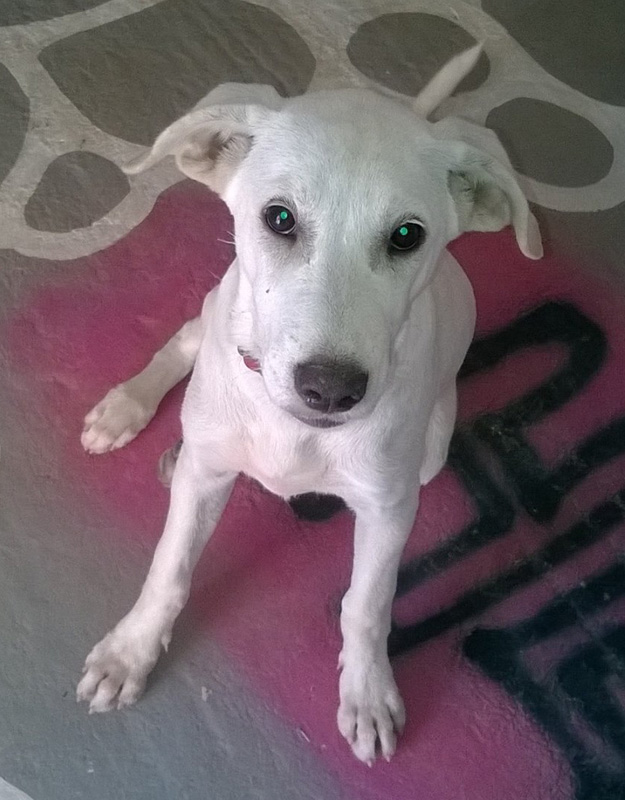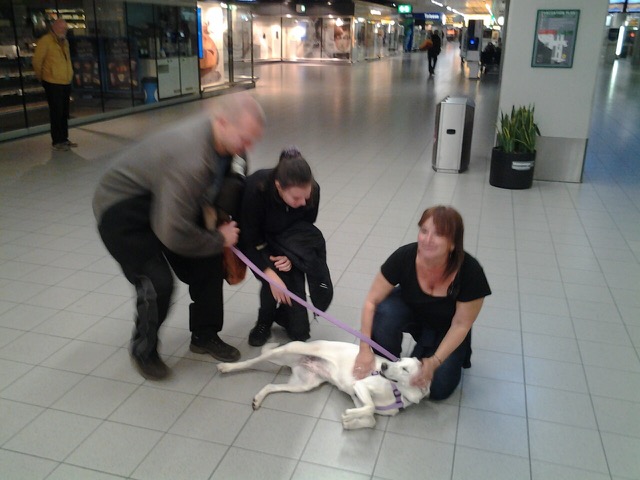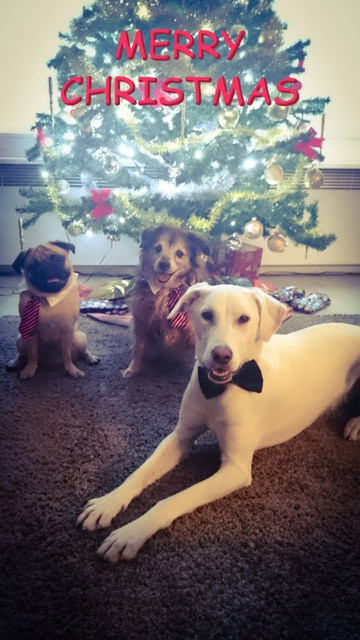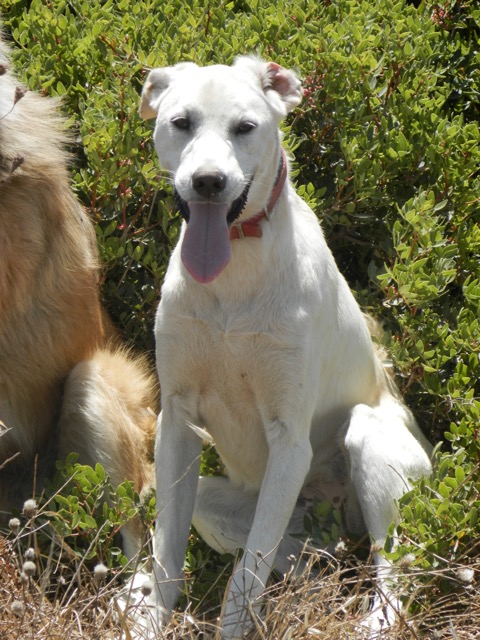 Name: Negra
Color: White
Breed: Labrador Mix
Gender: Female
Age: About 2 years
Her name is Negra, the Greek for "black woman," which only serves to emphasize the humor and good nature of this mixed white Labrador.
Negra came into our care in September of 2014 and we believe that she must now be about two and a half years old.
Negra was abandoned in Aegiali when she was only a puppy and our volunteers were concerned about not only her care and feeding but also about the danger of the roads. The owner of one of the restaurants in Langada agreed to take her and feed her but he could not make a true home for this lost puppy. Now and then the assistants in his restaurant would take Negra home for a short stay and the animal lovers of the area would pet her but there were many problems. Negra tended to roam the streets of Langada and Ormos and there was the ever present danger of being killed by either car or poison since other restaurants in the area found her to be a nuisance and complained. At last our volunteers decided to bring her to us in the hopes of finding a lasting home for this sweet neglected dog.
And that is the miracle that happened. A family in Holland took Negra to live with them along with their five year old boy and their two small dogs. Everyone is flourishing, Negra has been enrolled in basic training courses and the family is in love with our dear Negra.