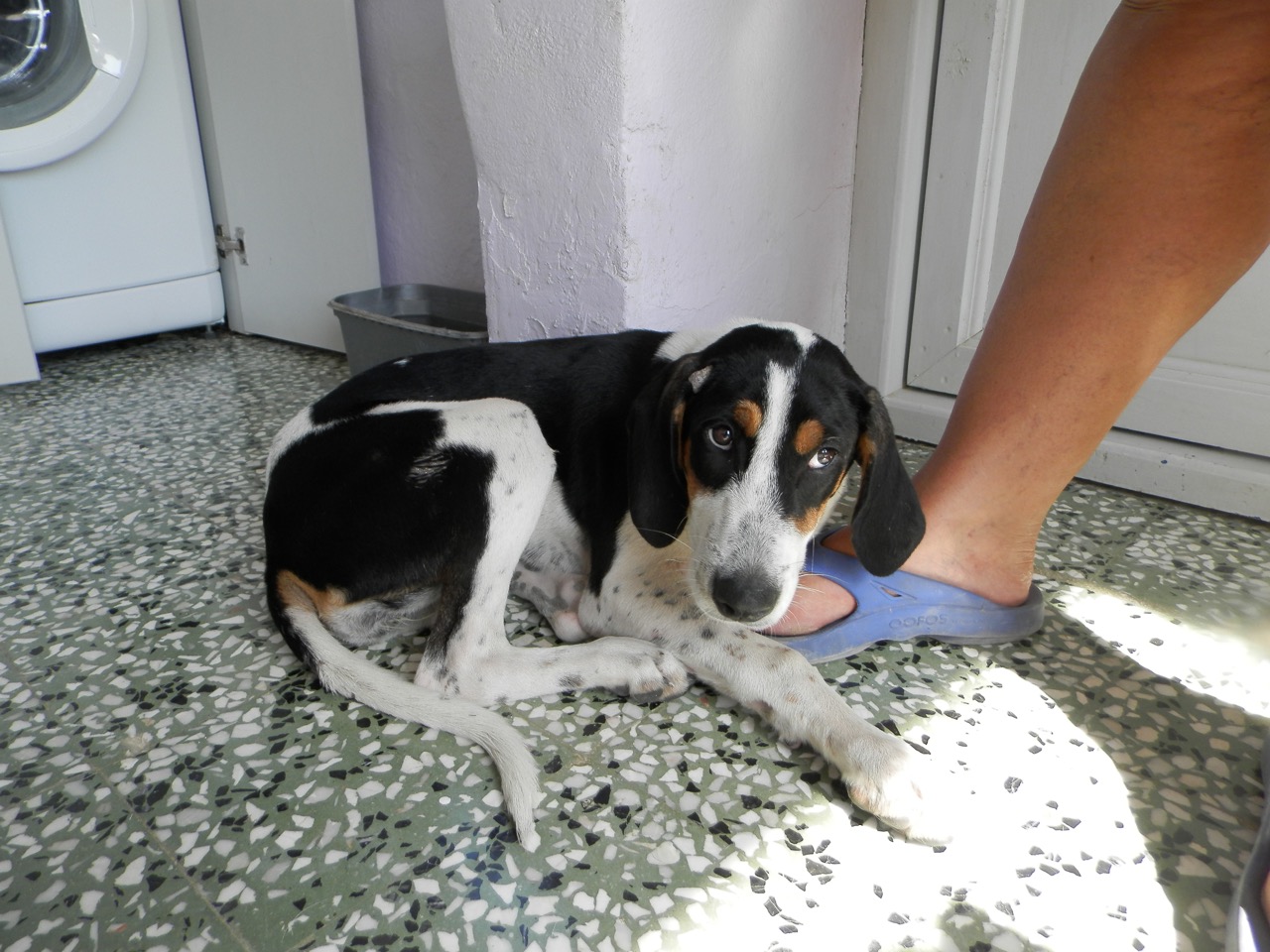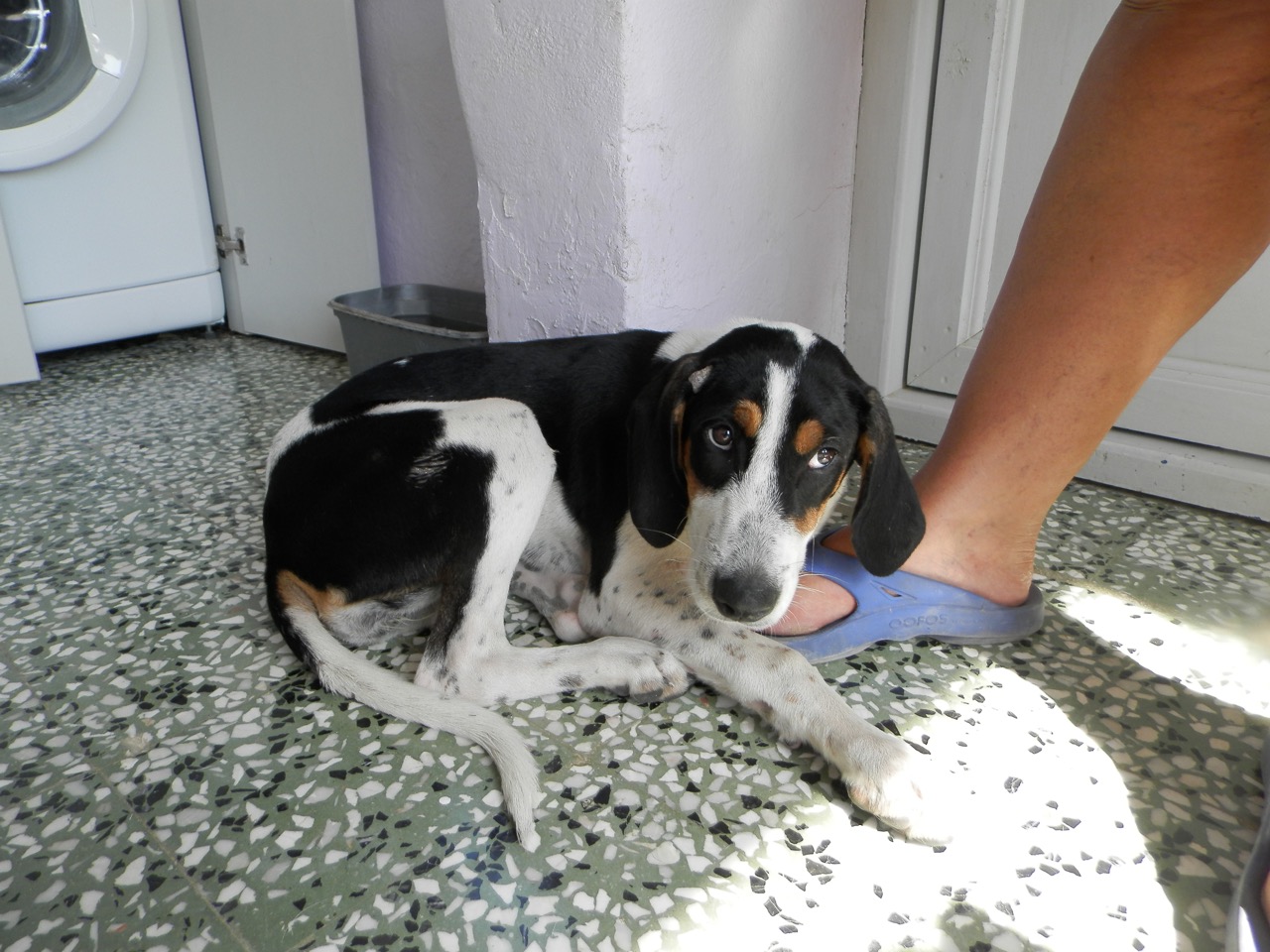 Luna is a mixed beagle and hound who was found in Chora in August of 2014.
Luna had been left tied in the sun without water or food by a young girl who did not understand the responsibilities of caring for a puppy. She was malnourished and frightened and she cried through the night until we rescued her and took her to our Center.
Luna stayed in our Center for only a few months because she was lucky enough to be very quickly adopted. In October of 2014 she traveled from Amorgos to the airport in Athens and then on to Holland. When she arrived at the airport she was curious and went immediately to her new family but it had been a very long journey and she was tired and slept on that last leg of the journey to her new home.
Luna is adored by her family and she is enjoying the green grass, the cows, rides in the car and long naps on her new blanket. She loves to play and run and, even though she is sometimes shy, the cats and the children love her. We are so very happy for Luna and we wish her the best in her new long life.
In November of 2014 we had this update from her family—"Everything is going very well. At this moment Luna is having her "chill time with a bone" while I am in my room. She is getting used to all the new things in her life and we can see that she is a very happy young pup. At times she is still a bit nervous but when she sees that we are relaxed and there for her she relaxes as well. Luna learns quickly and she is still growing. We all love her very much and we can no long imagine life without Luna."
These photographs show how much Luna has blossomed in the heart of her new family. We are so grateful that she has found a loving home.